Here are two short videos demonstrating proper shovelling techniques (snow, gravel or soil ). Save a back injury and try these tips. Shovelling is an exercise and technique is important!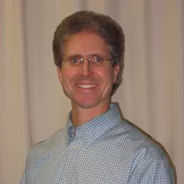 Kelly Milan, BMR, PT, Cred. MDT
Kelly graduated from physiotherapy at the University of Manitoba in 1991. He joined The Corydon Physiotherapy Team in 1991 and became the director and owner in 1997. He sold the Clinic to Melanie and Garret Klos, physiotherapists on April 1, 2019. Kelly is happy to be able to focus on full time patient care now. Kelly always had a special interest in physiotherapy since his teen years when his father had physiotherapy for a shoulder injury.
Kelly completed his credentialling examination and is certified in McKenzie mechanical diagnosis and therapy of the spine (2002). Writing articles and research has always been a special interest. Kelly has published articles and reviewed publications in peer-reviewed international physiotherapy journals including "The Journal of Orthopaedic and Sports Physical Therapy" and "The Orthopaedic Physical Therapy Clinics of North America". He also contributed to an international study on physiotherapy for back pain. Educating employees in house with injury prevention has also been a pursuit.
Kelly's continued professional goals include:
Creating an exceptional environment for patient care.
Serving the physiotherapy community through many professional committees with the College of Physiotherapy and The Manitoba Physiotherapy Association.
Kelly served on the Manitoba Physiotherapy Association's board as Chair of The Business Affairs Committee from 2005 to 2013 and past Chair of the Manitoba Physiotherapy Association/Manitoba Public Insurance Liaison Committee.
Constantly pursuing knowledge and training in order to provide exemplary patient care
Contributing further to clinical research, to help further prove the value of physiotherapy. Please visit our Health Blog and "For Health Professionals" to review valuable articles demonstrating physiotherapy effectiveness.
Kelly enjoys cycling to work (from Easter to Remembrance Day) and recreation with his three children ages 18, 20 and 22. He also enjoys downhill and cross country skiing in MB and B.C. and summer time fun at Riding Mountain National Park with his family and partner Deana. Kelly has also continued to play drums with bands since age 12 (his drummer idol is John Bonham).
Articles: 16