Our registered massage therapists in Winnipeg are able to treat patients of all fitness levels and patients from different walks of life. We use a hands-on and educations approach to our therapy.
We are proud of our long-term solutions for pain, therapy and the prevention of injuries. We know your pain, and are committed to getting you back to your ideal lifestyle. We can even recommend a custom massage therapy treatment plan for you.
There are many symptoms that are warning signs of a problem or injury to muscles, joints, nerves, or other systems.
Massage Therapy can help. Don't wait any longer.
Contact us today at 204-900-8308 to learn more or book an appointment.
You can also fill in our web form online. We look forward to hearing from you!
---
What is Massage Therapy?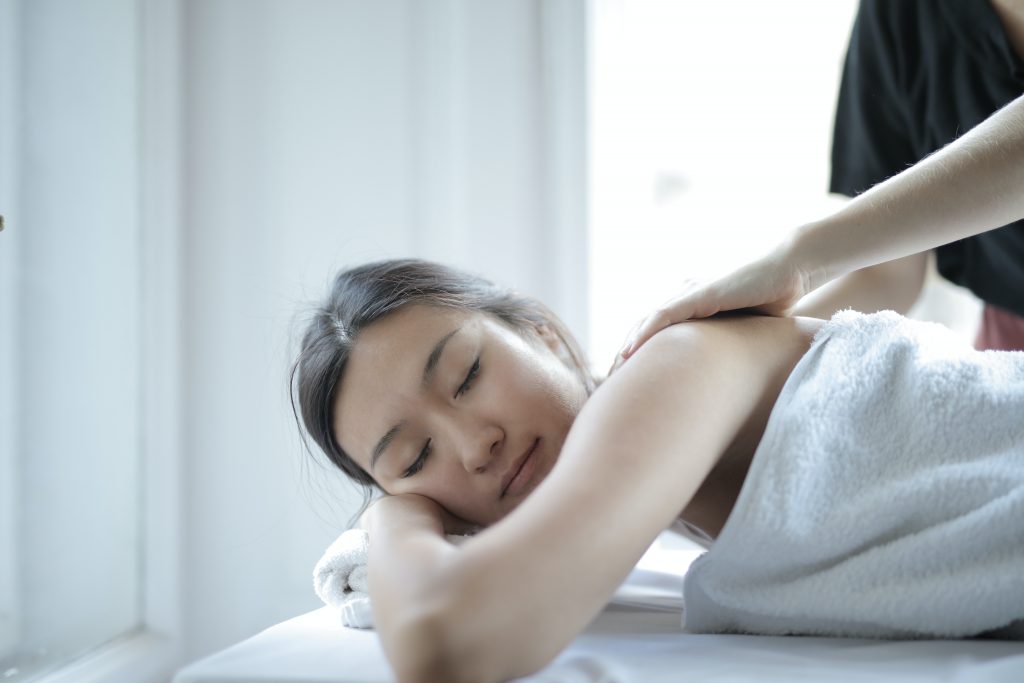 A remedial or therapeutic massage therapist is a dedicated professional that has a specific two year college degree. Corydon Physiotherapy's massage therapists are trained and tested to assess and determine the nature of a problem and if massage therapy will help. They will check posture, movement, and imbalance. Hands on techniques are used to address each person's condition. Massage Therapy is the hands on movement and manipulation of soft tissue like muscles. Our dedicated team of massage therapists work alongside our team of physiotherapists and doctors in a team approach to solve a person's condition.
Massage has been a part of medicine for thousands of years. From ancient Greece to most parts of the world, massage has always been important in healing, medicine, and optimum health. Our professional team of experts specialize in taking an education approach to our therapy treatments.
What Massage Therapy Treats:
Pain and aches in the neck, back, arms or legs
Stiffness in the neck, back, arms or legs
Headaches ( front or back of the head)
Fatigue and weakness in these areas
Tingling in the hands or feet
Difficulty sleeping and concentrating
These symptoms have a negative impact on your life:
You become less active
You become frustrated, tired, and less ambitious
You are missing what you love for recreation
A vicious cycle starts. Pain causes less activity which causes more stiffness and weakness, which causes more pain and less activity. This delays healing.
These problems get worse if you do not take steps to solve them
Along with your Doctor or Physiotherapist a Massage Therapist will determine if massage therapy will help you.
Contact us today at 204-900-8308 to learn more or book an appointment.
What can Massage Therapy from Corydon Physiotherapy Clinic do for you?
Relieve pain
Cure the stress/ tension / and pain cycle
Help the muscle and skeletal systems by:

Relaxing tense muscles and muscle spasm
Reducing scar tissue and adhesions in muscles and soft tissue
Relieving soreness, tension and stiffness
Improving body alignment.
Relieving joint stiffness.
Help the circulatory system by:
Improving oxygen and nutrient supply to cells
Decreasing blood pressure
Improving tissue health
Help the nervous system by:
Relieving or stimulating nerve points for pain relief
Reducing pressure on nerves
Promoting relaxation and improved sleep
Promoting a sense of well-being
Help the lymphatic system by:
Increasing circulation of the lymph.
Cleansing the body of inflammatory waste chemicals.
Our professional team of massage therapists also provide education on therapeutic exercises, posture and learning long term solutions for painful problems.
Some common conditions helped by massage therapy are:
Neck and back injury, pain and stiffness
Headaches due to neck or jaw problems and tension
Sciatica
Anxiety and stress
Arthritis
Jaw (TMJ) pain and disorders
Sports injuries
Fibromyalgia
Repetitive strain injuries like tennis elbow or carpal tunnel syndrome
Prenatal back pain
Strokes and nervous system disorders
Enjoy all the benefits of Massage Therapy and get back to your pursuits in life!
Contact us today at 204-900-8308 to learn more or book an appointment.
Our Winnipeg Massage Therapists:
Common Questions about Massage Therapy
What happens on my first visit?
We ask that our patients arrive 10 minutes early to complete a short case-history form. We will begin the appointment by discussing the items on a history form and assessing muscle and skeletal motion and function. Together with the patient a plan of treatment is made to best meet the needs and goals of each patient. Our certified massage therapists assure that every patient is informed and knowledgable about their treatment plan with consideration to long term solutions.
A one-hour appointment is required for all first visits. This ensures that a safe and effective treatment is planned for each individual. Future appointments are available in 45 minute or 30 minute slots as appropriate.
Please feel free to ask any questions you may have as they come up, before, during or after your treatment. You can reach us at 204-900-8308
What do I wear for the appointment?
Proper attire for treatment is shorts, bathing suit or under garments. We respect your privacy and modesty, so during our treatments we work hard to ensure you are completely comfortable. Our massasge therapists ensure that you are appropriately covered by a sheet or towel and the only part uncovered is the area we are working on.
What about insurance coverage?
Many health insurance plans have Massage Therapy coverage such as Blue Cross or Great West Life. You may also be covered under a spouse's plan or parent's plan. Most plans require a Doctor's referral to massage therapy. You may speak to your Doctor about the benefits of massage therapy and ask him or her for a referral. Another option is to pay for massage therapy services directly.
Our staff can assist you on submitting your bills to your insurance company to get reimbursed. We do not bill insurance companies for massage therapy. We find there are less errors and faster processing if the patient submits their bills.
Please ask our receptionist about our fees for massage therapy.
It is to your advantage to contact your provider and find out if you have coverage for:
"Massage Therapy by a Licensed or Registered Massage Therapist"
Patient Information and History Forms :
Click here to download our payment policy and patient information sheet. Click Here for our Massage Patient History Form. Our staff are happy to help guide you in submitting your receipts to your insurance company.
Our referral reward program:
The greatest compliment is when a patient refers a friend or family member to us. Once you have a massage, if you refer someone to us and after they attend their first appointment you will receive a free half hour massage. Not a discount, a free massage! Please ask for more details.
Contact us today at 204-900-8308 to learn more or book an appointment.
Corydon Physiotherapy Clinic
3354 Roblin Blvd
Winnipeg, MB
R3R 0C5
(204) 900-8308