Active Based Rehab Programs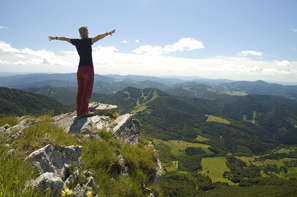 Corydon Physiotherapy Clinic offers active based reconditioning / rehabilitation programs for Manitoba Public Insurance and WCB claimants.
We have been serving southwest Winnipeg since 1979. We provide physiotherapy, massage therapy, occupational therapy and rehabilitation services for sports, auto or work injuries, back or neck pain, or from surgery.
This program is suitable for patients: who have become physically de-conditioned following an injury due to a motor vehicle accident or work injury.This includes all categories of vocation from sedentary work to heavy physical work. The patient may be off work totally or ready for a modified duty program.
The goals of the program are to:
achieve an ability level that meets the physical demands of their employment
achieve an ability level that meets the physical demands of a progressive modified work program
achieve the best final physical ability possible
A tailored physical conditioning program is developed. The ultimate goal is to return the individual to their pre‑MVA employment.
Programs are developed with the following principles:
Tailored and customized programs for each individual
Supervised and graduated active based exercise programs progressing to various challenge levels.
Short and long term goal directed
Programs are structured to simulate work tasks and to provide therapeutic exercise
End goal is to return the patient to their previous work roles or ultimately as close as possible
Education is provided focusing on:

Independent care of their condition
Pain control and management
Empowering the patient to take control of their condition
Ideal body mechanics and how to use their physical abilities efficiently in a given work environment
Improved posture and positioning at their workstation
Health and wellness
Our physiotherapists are:
Corydon Physiotherapy provides:
Proven therapeutic techniques
No referral waiting times
Treatment based on the best evidence based clinical protocols for education and supervised exercise programs
Success based on proven clinical outcome measures, both subjective and objective. For example: Roland Morris Back Questionnaire and measured lifting ability
Comprehensive home programs and education
Early intervention and rapid referral process that improve outcomes
Reports with clear plans and work recommendations
Service to complement and support the roles of other healthcare team members and case consultants
Physiotherapists are primary care providers but we practice within the health care team model and communicate and recommend follow up with the physician, and all team members including case managers
Why Corydon Physiotherapy?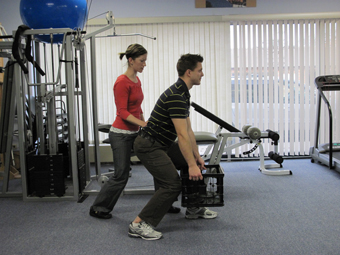 1. The experience of our practitioners: Our therapist team has over 80 years of total experience and the clinic was established 35 years ago. There is a legacy of principles and reputation upon which the clinic continues to build on. We have a range of staff experience and all are committed to continued education and consulting each other and others on the healthcare team.
2. Our results: At Corydon Physiotherapy, we studied 1100 patient's data and questionnaires who received physiotherapy and some of the results are below:
The average number of treatment visits was 7. The most common range is from 3- 10 visits.
The most common number of days from the first to the last visit was 25 days.
17% of patients reported their change in condition as completely better, 75% as much better and 8% as somewhat better.
11% of patients were off work at the initial visit and 3% at discharge.
3. Our range of services include:
physiotherapy,
massage therapy,
occupational therapy and
rehabilitation for sports, auto and work-related injuries, neck and back pain, or surgery.
All of our Physiotherapists are trained in the McKenzie Method™. One is also certified in McKenzie Mechanical diagnosis and treatment™ (Kelly Milan).
Corydon Physiotherapy provides lower extremity biomechanical assessments with the assistance of the computerized Footmaxx ™ pressure and gait analysis system. Two of our physiotherapists are acupuncture licensed. We have an At Home Service for patients who are finding it challenging to leave the home. Please see our website for all services.
4. Our facilities: Corydon Physiotherapy Clinic is located in the Charleswood Medical Centre and the Rady JCC Fitness Centre. We have a spacious and well-equipped gym area for active based rehab. programs and therapeutic exercises (Total clinic is 3100 sq. ft.). And Our Rady Centre location has state of the art exercise equipment, a track and a pool.
Our fees are based upon:
Initial assessment: Patient time is booked for a one hour one on one assessment
Initial narrative report: 1- 2 pages typed, (Usual MPI/PT contract rate)
Report to clearly outline findings and rehab. program plans
Case manager to approve number of estimated visits
MPI Return to Work Form: filled out as required and may be used to supplement information in the initial report
Subsequent visits: patient in clinic up to two hours, up to 5 days per week
Reassessment appointment every two weeks
Narrative report every two weeks to a maximum of 1 page
Discharge assessment: Patient time is booked for a one hour one on one assessment
Discharge report: 1-2 pages typed, Conclusions and recommendations clearly outlined.
From the MPI return to work form guidelines July 2009:
"The funding that MPI provides should be sufficient in most cases in order to complete the RTW form. If not, then communication with the case manager with a rationale should be submitted for approval of additional funding. There is a provision in the contract with MPI to provide the hourly consultation fee for functional capacity testing. In many cases, the physiotherapist will require the use of specific consulting sessions to perform critical functional testing. Additional proper testing and time may be required to answer the questions properly and without risk of liability".
Corydon Physiotherapy active based rehabilitation programs for MPI and WCB are appropriate whether the injury is work-related or auto-related. Our physiotherapists tailor a treatment plan, including customizing physical conditioning with long term solutions. Our goal is to provide a treatment plan to return the person to the best physical ability possible.
Case Managers please call us for more information to book your claimant at 204 900 8250.