These are the physiotherapy services that we excel at:
Physiotherapy is:
The use of physical procedures such as exercise and hands on treatments to treat patients with injuries or diseases that affect the muscles, bones, joints and nervous system.
A Physiotherapist is a professional who has studied the human body and how it works and then applies that knowledge to treating and preventing physical injuries, diseases and physical disabilities. Physiotherapists are experts in how the body moves and how one area of injury can affect another area. For example, a person may have an ache or pain in the shoulder. A physiotherapist may discover that the problem is not the shoulder but a pinched nerve in the neck. The Physiotherapist will know a wide variety of proven treatments and they will determine what is best for the difficulty. In other words, they analyze and assess the problem and start treatment or refer to another professional for treatment.
Physiotherapists are also in close contact with other healthcare professionals like Doctors and we work in a team approach. Physiotherapists are university trained and licensed by the College of Physiotherapists of Manitoba. Every Physiotherapist must meet strict requirements in order to be licensed and at Corydon Physiotherapy we use the best proven treatments. Our physiotherapists have more qualifications than the minimum degree. For example, some have a certification in McKenzie Spinal Therapy or acupuncture.
Treatments Used In Physiotherapy:
There are a wide variety of treatments a physiotherapist may use. The treatment program depends on the type of problem and what needs to be done.
For example, a person may have lower back pain due to a bulging disc. The physiotherapy session will start with the physiotherapist asking questions and looking at how the lower back feels when the person moves in different directions. In this way the problem can be identified. The physiotherapist will explain what the problem is and what is the best recommended treatment program. A treatment plan is made that best meets a person's needs and preferences.
To ease the pain, the physiotherapist uses many hands on treatments like massage, to help the lower back move easier and with less pain. We may use our hands to apply gentle pressures to the lower back to help reduce the bulge in the disc and therefore get to the root of the problem. Gentle electrical therapy, ultrasound and other proven methods of therapy may be used in conjunction with other therapies to help ease pain and aid healing.

Physiotherapy focuses on long and short term solutions of pain relief for a variety of conditions. We help our patients understand how to ease pain at home or at work. We show them the use of proper support and how to sit or move so the lower back is not injured further. At Corydon Physiotherapy, self-treatment and pain control is an important part of the healing process.
Once we see that a patient is improving we begin to incorporate special exercises that strengthen and stretch muscles and joints that may be tight. Our experts will choose the best techniques for each individual we see.

The benefits of physiotherapy:
Kill and decrease pain
Heal faster
Improve with less or no medication
Learn how to treat your condition on your own
Understand your condition and learn there are no mysteries
Learn long term solutions for your problem
Get back to your passions and pursue life!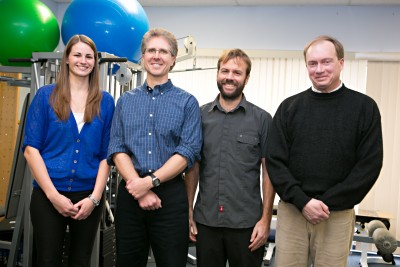 Our physiotherapists use an educational, hands-on approach in getting you back in shape for a healthy lifestyle. We pride ourselves on long term solutions for pain, therapy and injury prevention. For over thirty years Corydon Physiotherapy has treated patients of all physical fitness levels and all walks of life. We literally understand your pain, and are committed to getting you back to your active lifestyle.
Book an appointment today!
Please do not hesitate to contact us to learn more or book an appointment/consultation today at 204-900-8250. Download our patient information form to save yourself some time. You can fill it out and bring it with you on your first appointment: Click here to view and download the patient information form and payment policies.
Read our Latest Blog Posts
7 Exercises for Good Posture

We hear all the time about how important it is to maintain good posture. The fact of the matter is that proper posture can help prevent pain by ensuring your…

Welcome Renee Mejicanos!

We are happy to introduce Maria Renee Mejicanos. Renee is a Massage Therapist that now works in our clinic and brings a lot of experience and versatility to our team.…