Sarah Morry Registered Dietitian, Nutrition Coach and Nutritionist.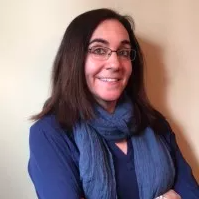 Visit Sarah today for expert one-on-one nutrition coaching. Contact Us for details.
Are you or is someone close to you:
Trying to lose weight?
Low in energy?
Struggling with a busy schedule and food is an afterthought?
Trying to live healthier and get more active?
Wondering how to improve a health condition with eating habits?
When someone has these problems, they:
Become less active, weaker, gain weight and their health suffers
Become frustrated, tired, and less ambitious with everything including eating well
Miss what they love for recreation
Get into a vicious cycle. Tiredness and frustration cause less activity and ambition which causes more frustration, fatigue, and it worsens all the health problems. People can get into a rut. But with the right approach, things can change!
Registered Dietitian Sarah Morry can help! Contact Us Today To Book Your Appointment!
Eating is not always easy! Keeping current on the latest food and nutrition information isn't either. Sarah provides realistic nutritional advice to their clients with the benefit of an expert's attention and support. She can meet one-on-one to help make practical goals, answer all food-related questions, recognize achievements and provide customized support and encouragement. She will develop a plan with you to be successful with health and a sense of well being. Many health conditions today can be improved, delayed or even prevented when healthy eating habits are adopted. Improve your health with one-on-one coaching, meal plans, recipes and healthy lifestyle recommendations. Look and live to your potential!
The Benefits of seeing our dietitian:
Long-term healthy, balanced eating patterns
Boost energy levels, feelings of well-being and quality of life
A better understanding of how to eat to manage a health problem
Better health with less or no medication
Break out of that frustrating vicious cycle
Perform and live at your maximum potential!
Sarah can be your nutrition coach for:
Weight management and weight loss
Boosting energy levels
Improving blood pressure
Cholesterol and blood lipid improvement (Heart health)
Managing blood sugar levels (Pre-diabetes and Diabetes care)
Metabolic syndrome management
Improving digestive comfort and rhythm
Food allergy and food intolerance
Planning and preparing satisfying meals
Optimizing athletic performance
Successfully navigating the grocery store and food labels
Eating healthy on-the-go
Vegetarian meals
Eating healthy with shiftwork
Nutrition coaching is for people of all ages and all ranges of lifestyles.
As a Registered Dietitian Sarah's knowledge is based on a university degree, the best current research and lots of practical experience. She will provide realistic nutritional advice with the benefit of an expert's attention and support. Sarah believes in individualized nutritional coaching for the best results.
A Dietitian is the only nutrition and weight-loss specialist licensed with the College of Dietitians and the Provincial Government. This ensures the highest standards of service and expert advice.
Sarah will be available for patients Mondays & Saturdays including evening and early morning appointments.
These services are covered by many health insurance plans such as Blue Cross and Great West Life. If necessary, a doctor may be able refer you to us for dietitian services.
Download our patient information form to save yourself some time. You can fill it out and bring it with you on your first appointment: Click here to view and download the patient information form and payment policies.
Our staff will be happy to help guide you on submitting your receipts to your insurance company. We do not bill insurance companies for nutrition coaching. We find there are less errors and faster processing if the patient submits their bills.
Please contact us for more information and to schedule a nutrition coaching appointment.
Corydon Physiotherapy Clinic
3354 Roblin Blvd
Winnipeg, MB
R3R 0C5
(204) 900-8308