Corydon Physiotherapy has teamed up with Apex Therapy Services in order to enhance services for our patients.
When is an Occupational Therapist (O.T.) beneficial?
When there is pain with activity. The pain may be during recreation, work or family life.
When there is difficulty moving. For example, if a person is struggling at home getting about. They may be having difficulty getting in and out of the bathtub after a joint replacement or a stroke.
If a person is having trouble getting comfortable at their computer workstation or worksite.
If you are concerned that an elderly relative is unsafe in their home. For example, you may fear them falling or accidentally burning themselves with appliances.
If you are concerned a relative is having trouble with their memory, concentrating and problem solving. For example, they may be having trouble doing their finances or chores.
If you would like some guidance on helping your aging parents.
How can Occupational Therapy help?
An Occupational Therapist is able to accurately check and test a person in their environment and at a workstation and provide practical ways of changing how to perform tasks and pursue life pain free. This can involve body positioning changes, changing equipment such as desks or chairs, and other ergonomic strategies that will make a difference. Russel Dyck of APEX Therapy Services works with other health care providers, such as a Physiotherapist, Massage Therapist, and Physician to ensure that a treatment plan works. A team approach is best.
O.T.'s come to your door at home or at work.
O.T.'s help people hit their maximum potential with all daily activities and live life to the best of their ability.
Who is providing Occupational Therapy (O.T.)?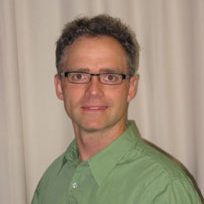 Russel Dyck, O.T. is a licensed Occupational Therapist and owner of APEX Therapy Services.
Apex Therapy Services has joined with Corydon Physiotherapy in order to enhance services for patients. This special partnership will allow for a fast referral for O. T. and easy and skilled communications in the healthcare team when planning treatment.
Occupational Therapists who study at the University of Manitoba are medically educated under the Faculty of Medicine, School of Medical Rehabilitation. Russel has extensive training and experience in assessing and providing therapy for a wide range of conditions.
Russel is able to provide all Occupational Therapy services.
We'll create a path to wellness by enhancing the everyday
It just makes sense! You're at your work or at home for the majority of your day and making even small changes can make a big impact to your overall health and work ability. We will prevent further injury from occurring!
You may ask your family doctor for a written referral for O.T. We can bill many insurance companies for our services. We can also call on your behalf to check your insurance coverage.
Book Your OT Appointment Today!
Corydon Physiotherapy has teamed up with Apex Therapy Services to offer our patients Occupational Therapy treatments. Russel Dyck is a licensed occupational therapist and owner of Apex Therapy Services. This exciting partnership means we can offer fast referrals for occupational therapy and a wider range of services for our patients. If you are experiencing pain or discomfort in your work or home environments, occupational therapy can restore relief, and get you back on track.

Please do not hesitate to contact us to learn more or book an appointment/consultation today at 204-900-8308. You can also fill in our web form online. We look forward to hearing from you!
Ask about discounts and promotions! If you are a business owner, ask about a complimentary O. T. Ergonomic Assessment.
Contact our clinic for any further information.