If you've never had acupuncture, you might feel hesitant. Most individuals don't love needles, and many more dislike them entirely. Yet, perhaps you've tried everything else. Or maybe your physiotherapist or massage therapist has recommended acupuncture for your back pain.
Before you commit, you want to do your own research. How can acupuncture help with back pain? Are there scientific studies that support it? How many sessions does it take? And will it actually help? In this article, we answer all of these questions and more. Let's dive in!
How Can Acupuncture Help With Back Pain?
The Government of Canada indicates that four out of every five adults will experience back pain at some point in their life. Back pain can range from a mild annoyance to a more severe and debilitating situation. Additionally, the causes of back pain can vary.
For instance, in many cases of back pain, experts are unable to identify a specific cause. This is partially because back pain can happen due to a variety of factors, such as an inactive lifestyle, decreased core strength, obesity, poor posture, poor lifting technique, and more. All of these entities can pile up.
The result? You might go to simply put your pants on one day — only to be met with debilitating back pain.
Fortunately, there are many treatment methods that can help reduce your pain, including acupuncture.
How does acupuncture work exactly? Acupuncture involves the insertion of fine and sterile needles at set points throughout the body. Where and how deep your physiotherapist inserts these needles depends on the cause and type of back pain. These needles, then, stimulate the body to release chemicals called endorphins.
These endorphins work similarly to morphine, minus any side effects. In other words, these chemicals block the pain signals being sent to your brain, meaning you feel decreased pain afterward.
And don't worry — most individuals report very little to no discomfort during this process. In fact, you could compare the insertion of these needles similar to a mosquito bite.
By now, you might be wondering, 'Does acupuncture actually work?' We'll explore this in greater detail in the next section.
Is Acupuncture Effective in Reducing Back Pain?
In short, yes and no.
About 80-90% of individuals find that acupuncture helps lower their pain levels. On the other hand, there are a few individuals that find acupuncture doesn't work for them. As always, every person's body is different and the treatment that works for one person might not work for the next. The only way to find out if it works for you is to try it.
With that in mind, let's check out what scientific studies have to say about the topic.
A 2006 study explored the use of acupuncture for patients with chronic low back pain. The patients filled out standardized questionnaires after 8 weeks, 26 weeks, and 52 weeks, reporting improvements in pain levels throughout treatment. Researchers concluded that acupuncture was more effective when it came to improving pain versus no acupuncture.
So, what about using acupuncture for acute, or non-chronic, back pain? Can it work? A study published in 2015 specifically examined acupuncture in regards to acute back pain. After only 15 minutes of acupuncture, the experimental group reported a significant decrease in pain. Researchers concluded that acupuncture may offer up immediate pain-reducing effects when it comes to general acute back pain.
But wait — there's more.
A 2019 study compared the effectiveness of acupuncture for non-specific low back pain to sham or placebo therapies. This study reviewed numerous previous controlled trials, dating as far back as 1980. Containing over 2110 participants, researchers determined that there was moderate evidence showing how acupuncture was more effective than sham or placebo acupuncture.
Another meta-analysis conducted in 2013 demonstrated how acupuncture improved not just pain outcomes, but also disability recovery and quality of life compared to no acupuncture treatment.
Researchers have proven time and time again the effectiveness of acupuncture when it comes to treating different kinds of back pain. Thus, if your physiotherapist recommends it, it might be worth a try.
Acupuncture For Lower or Upper Back Pain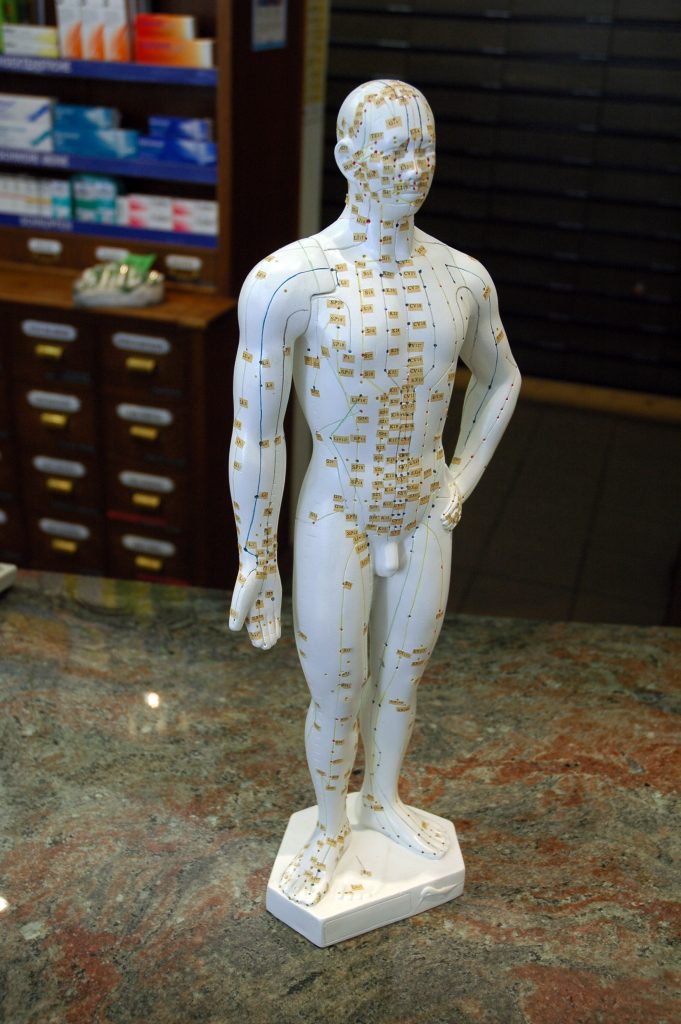 Depending on the type and location of your back pain, acupuncture treatment may vary. Usually, your physiotherapist will insert the needles into different locations for lower versus upper back pain.
Commonly used acupuncture points that are used to address lower back pain include:
Stomach points
Lower back points
Back of knees points
Hand points
Hip points
Your physiotherapist may use similar points for upper back pain. However, they may also use:
Head points
Upper back points
Neck points
Shoulder points
If you have concerns about where your physiotherapist will insert the needles, bring it up with them before your acupuncture session begins. During this time, your physiotherapist will often discuss with you what to expect and the intended duration of your acupuncture.
How Often Should I Have Acupuncture?
Your physiotherapist will determine how often you should have acupuncture. Usually, this depends on the severity of your pain and your specific condition. It's common to start off with a few sessions a week. After a few weeks, your physiotherapist may reduce this frequency down to once a week or once every couple of weeks, depending on your pain levels.
For each session, your physiotherapist leaves the needles in between 15 to 30 minutes. Usually, at your first session, this time is 15 minutes or less. During later sessions, your physiotherapist may choose to leave the needles in for a longer duration, such as up to 30 minutes.
Is Acupuncture Safe?
Yes! Acupuncture is very safe when performed correctly by a qualified and trained professional. Your physiotherapist uses sterile and one-time-use needles for each session, disposing of them properly afterward.
Does Acupuncture Work Immediately?
In some cases, yes. However, you may not experience immediate pain relief. For many individuals, it may take multiple sessions to see noticeable improvements.
Most individuals notice it's working when:
Their pain changes
They begin sleeping without difficulty
They notice their mood improve
And/or they have more energy.
Usually, your physiotherapist asks questions regarding these subjective measures at the beginning of each appointment. This helps them determine if the current treatment methods are working or not. From there, they can adjust your back pain treatment accordingly.
What is the Difference Between Acupuncture or Massage Therapy for Back Pain?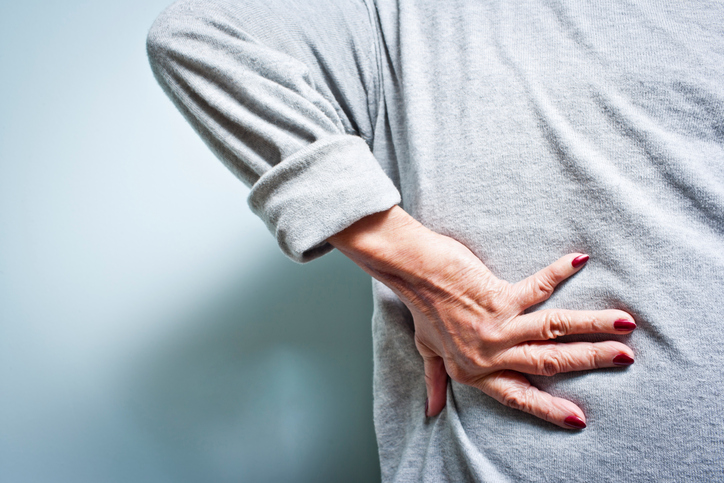 Acupuncture typically works best alongside other treatment methods. For instance, it's common to have acupuncture as part of your physiotherapy treatments. This helps address your pain and recovery from all angles, ensuring you fully heal and are able to resume the activities you know and love.
Alongside acupuncture, your treatment team may also recommend massage therapy. It's not necessarily one or the other. It's more about finding a combination of treatment methods that work best for you and your pain.
When treating back pain, massage therapy differs from acupuncture in that massage therapy works to reduce pain, relieve muscular tension, improve mobility and flexibility, increase energy levels, increase relaxation, and decrease stress.
When an injury happens, the muscles in the surrounding areas can quickly become very tight. This might happen due to scar tissue build-up or from other muscles compensating for the injured structures. Massage therapy techniques can help release this tension, resulting in greater flexibility and reduced pain.
Additionally, massage therapy can decrease stress and increase relaxation. How can this help your back pain? Surprisingly, research shows that high amounts of stress may contribute to increased pain. Thus, reducing stress through massage therapy is another viable way to reduce and manage pain.
Overall, acupuncture and massage therapy both have their place when it comes to treating back pain. Often, it depends on your specific injury or condition and what factors are playing a part in your pain and symptoms. In some cases, your physiotherapist may recommend both or one or the other.
The Advantages of Acupuncture for Back Pain
Acupuncture has many benefits for back pain. These include:
Few or no side effects
Working alongside other treatment methods
Reducing back pain
Helping individuals avoid the use of pain medications
While rooted in Traditional Chinese Medicine, the scientific research on acupuncture continues to grow.
So, will acupuncture help back pain? It might! With many studies backing up its efficacy, you may want to give acupuncture a try to help manage your back pain or your physiotherapist may even recommend it for you.
At Corydon Physiotherapy, we are proud to offer acupuncture as part of our services, helping you make a full recovery. If you're ready to experience the benefits of acupuncture and combat your pain, contact us today at 204-900-8250.